I felt like people were here to worship an ideology along with the man who was leading it. Don't get me wrong, it wasn't the song per se – it was this inexplicable movement that was happening in the room. It was a religious zeal....
and of course, the crowd responded appropriately. But then, some people held up signs of protest....and the True Believers became outraged.
The two angry, screaming ladies looked at me, both of them raised their middle finger at me in my face and repeatedly yelled, "F*#% YOU!" Repeatedly.....
My daughter was shaking in fear as she clung to me. The one man behind the protesters shoved himself forward, grabbed the lady by the arm and screamed with multiple expletives, "I'm going to take you out! This is my president and nobody has the right to disrespect him and nobody has the right to keep me from hearing him!"....
There was palpable fear in the room. There was thick anger and vengeance. He was counting on it. I don't think I'm exaggerating when I say that it would not have taken very much for him to have called this group of people into some kind of riotous reaction.
I am sure I am not the only one who called up memories of these images: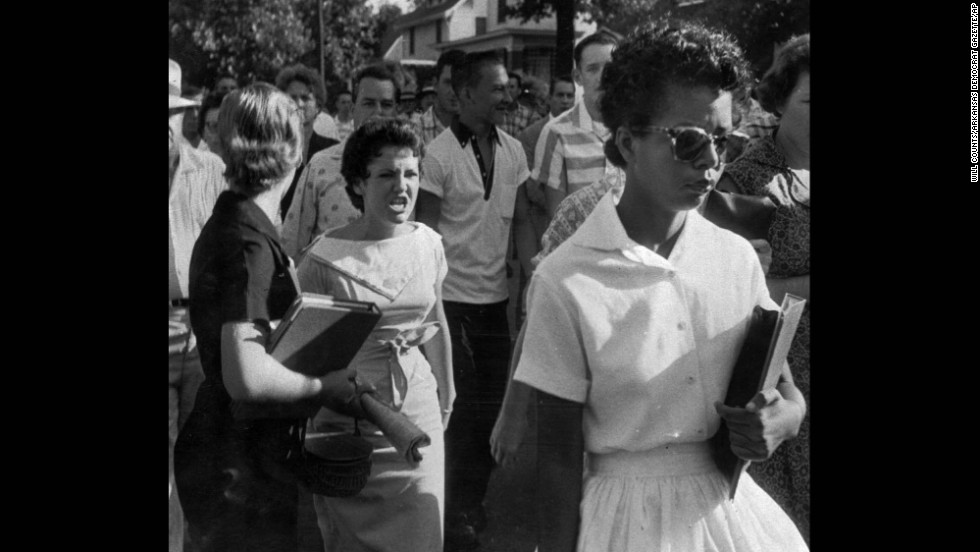 And then, a man in Kansas decided to shoot two men
because they were dark-skinned and he thought they were Muslim. (They were actually from India). One died.
This racism and white tribalism may be Trump's country, but it is not my America.